Although fashion trends are changing on a day-to-day basis, the one accessory that withstands them all is the Hermès Birkin.
This timeless classic has earned the title as a universal symbol of wealth and status as every fashion icon owns at least one of these beautiful babies!
Birkin's are especially popular amongst celebs; they play a huge part in maintaining exclusivity behind the cult-like following.
Here are our top 5 favourite Birkin looks worn by stars:
1. Victoria Beckham: Biggest Collection In The World
It is no surprise that this fashion mogul is always spotted toting around a Birkin. In fact, she owns one of the largest Hermès bag collections in the world which is worth at least 28 million rands!
The paparazzi have snapped hundreds of pictures of the former-Spice Girl working these puppies in every shade and material available. Including some rare exotic skins such as a pink ostrich skin purse that is worth over 2 million rands alone.
2. Kylie Jenner: Birkin Abode
Last year, Kylie Jenner revealed her purse closet tour and we are shook! This fashionista loves her designer bags so much that she created a customised home within her home just for these babies.
Kylie has around 15 Hermès Birkin and Kelly handbags averaging at R295 000 a pop and the collection is worth R4 million alone!
3. Lady Gaga: Gaga about Hermès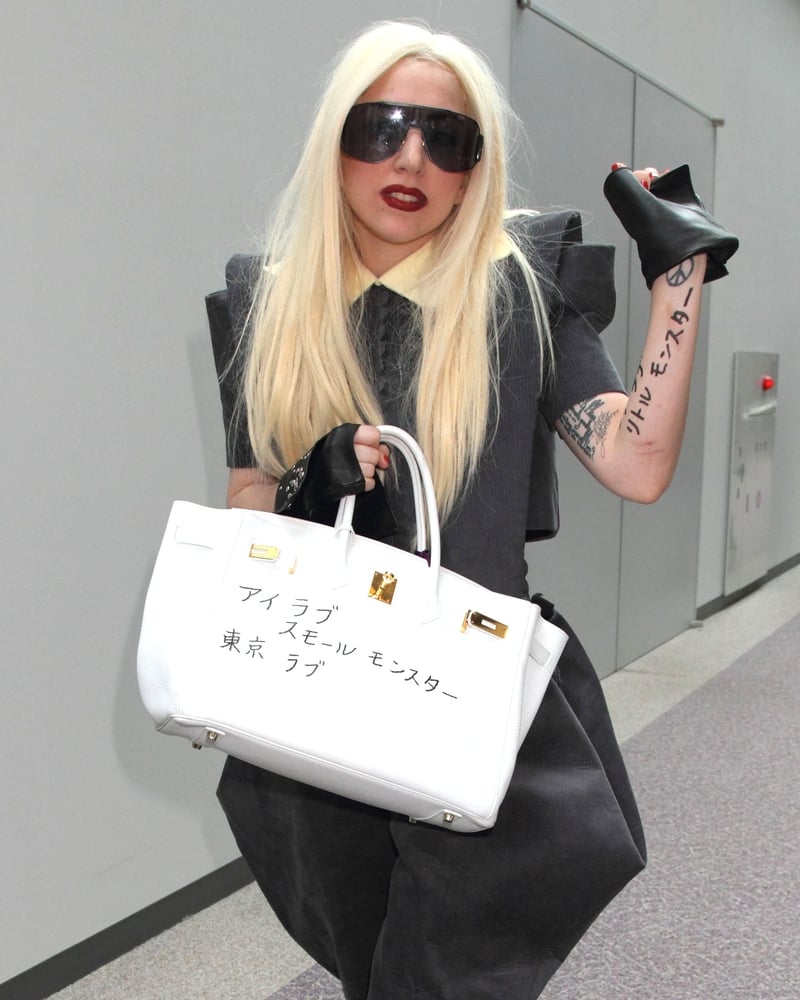 This star is known to shock us with her fashion sense and is nothing short of unique, to say the least! Gaga shocked the fashion world in 2010 when she strutted a crisp white Birkin along with Japanese text sprawled across the handbag in black marker.
We love a fashion risk-taker and customising a R260 000 handbag is everything we expect from the queen of controversy!
4. Kris Jenner: Vibrant Red Collection
Whether you're into the simpler look, classic design or more racy trends- there's a Hermès handbag to fit anyone's style! Check out this striking red snakeskin Birkin that Momma Jenner is rocking.
Kris Jenner owns a large Hermès collection rumoured to be worth around R7 million and we love every last one of them!
5. Jennifer Lopez: Birkin From The Block
Whether she's strutting the full-glam look or her Jenny-from-the-block street style, JLo has been spotted countless times with her Birkin beauties!
These purses add style to the most simple outfits. We love the way JLo rocks this rich brown snakeskin Birkin with some relaxed, casual clothes.
It has been reported that Hermès Birkin's are better long-term investments than gold! It is no surprise that these designer items are universal status symbols that are exclusive to the elite and super-rich!
Luxity offers authentic Hermès Birkin bags, join the exclusive club by shopping online today!